Interactive Training Reinvented: Goobec's Dynamic Approach with Easy LMS
"When I discovered the tool, which was through research on tools that generate quizzes, it was a pleasant surprise to find out that it had several features. More and more, we use each one of them. Of all that I've searched out there, Easy LMS was the most complete."
João Dalla, Managing Partner and Instructor at Goobec, Brazil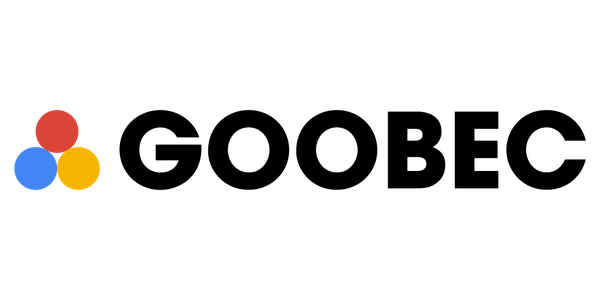 General information
Video
Subtitles are available in 12 languages. Click on the Settings cog icon and select your preferred language in the Subtitles/CC menu to activate the subtitles.
Full testimonial
Goobec Brazil is a training company that provides instruction on the primary tools and best practices for digital marketing, mainly Google Ads. Since they are the leading educational Google Partner in Brazil, they present many projects in their name for agencies and final clients.
They are located in São Paulo and have approximately 20 employees. They currently use Easy LMS to train their students. Half of their students are Marketing professionals, and 30% are marketers who work in agencies. The rest are Communication, Marketing, or Administration students who want to expand their knowledge in digital marketing.
João explains that having interactive activities for the students is critical to capture their attention. He also points out that it's essential to show the students their progress: "That is possible by giving quizzes and exams," said João.
Making Google events more fun
We used Google Forms, but it was much more limited
João said, "I believe we have been using Easy LMS for five years, at least. It started when we were looking for a quiz tool for some Google events that we hosted. We used Google's tool, Google Forms."
João explained why they could not continue using Google Forms, "It doesn't generate a certificate, and it's not possible to control the start and end date of a test, or limit the number of people that can access it in the sense that they can have their own login and password. It's much more limited."
Initially satisfied with the possibility of creating online quizzes, João was pleased to find out that Easy LMS had many more options: "It was a pleasant surprise to find out that there were many more features, and we use each one of them more every day."
He explained why he chose Easy LMS: it was the most complete tool he could find. The feature that sends an automated certificate to the participants when they finish an Exam or Course is one of his favorites: "It makes our courses much more agile because we don't have to send the certificates manually, and the clients have a great perception of the quality of our services. It brings a lot of value to our content, to our training, and to the educational service we provide."
There was a big change in the way we give the training
Feedback for the company and the students
We asked how Easy LMS changed the way Goobec does business. João concluded: "There was a big change in the way we give the training and validate that it has been implemented successfully."
They started with the Quizzes, then moved to Exams. After that, they began using Courses, Assessments, and the Academy. "We have many projects going on. For all Goobec courses, the students will now be able to evaluate themselves, and even to evaluate our services, our courses. We plan to do everything through Easy LMS," he concluded.
Spreading the word about Easy LMS
I talk about this tool a lot. Not just about the tool itself, but the great support that comes with it
João doesn't keep all his knowledge about Easy LMS all to himself: "I talk about this tool to my peers in the digital marketing field a lot. Not only about the tool itself, but about the great support that comes with it. Whenever we had a question about a feature or the styling, you [Easy LMS support] have always been very helpful. You have answered with a lot of agility and clarity."
We are excited for João as he continues to explore all the possibilities of using Easy LMS in his business.