Embed quiz on your website
You want a quiz to be embedded on your own website. With just a few click it's possible to that!
Open the text editor on your website and locate the place on the page you want your embed to appear. Past your embed code on that place. Do not modify the embed code, otherwise it won't work.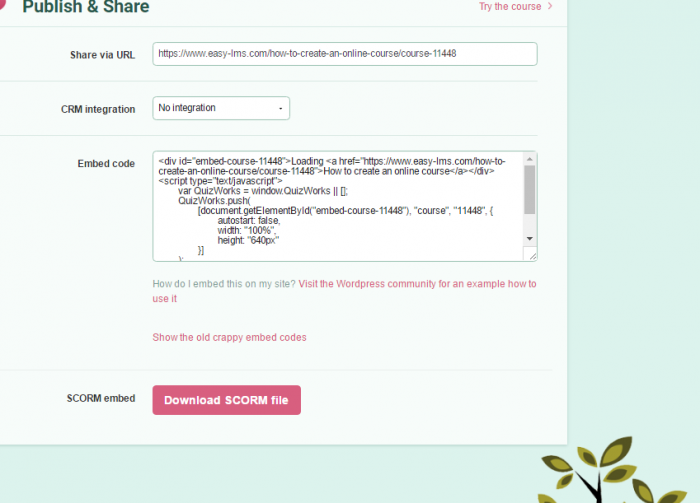 On the publish tab you'll find both the URL and the Embed-Code you can use to publish your course.
Publish or preview the page or post to view the embed when you're done. You will see that the place you located the HTML embed code, is now replaced by the embedded media itself.
The quiz below is an example of an embedded HTML code on your website.