How to study for online courses
Here are the best ways on how to study for online courses. A guide to get the most out of your studying and to get into the flow. Studying for your online course is something different than in a traditional class. You're less dependent on your teacher and get to fill in your own time. This seems to be amazing, but this may also be a pitfall for some learners. Here are some tips that will help you!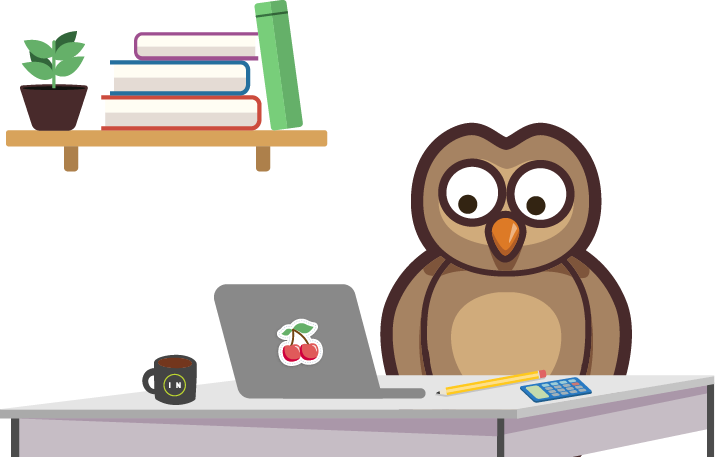 Organize your time
Organizing your time the right way may be the most important tip. Procrastination can become very likely when following an online course. It's probably your worst enemy! There is no one to check on you, only a deadline for assignments to be submitted.
Create a schedule
Stress! It's the evening before your deadline, you are working your ass off to get your assignments to be submitted just on time. "Why didn't I start earlier?!". That's a common thought running through your head at that moment. Knowing when deadlines are, is very important. You know how much you have to learn and you can divide the learning material over the days you have left.
Set priorities
The best way to set priorities is at the beginning of the week. You know what is coming up and you can stay on track!
Have a break
It's essential to have a study break and clear your mind. For example after two hours of learning, you take a break from half an hour. Make sure to get away from your study space and free your mind.
Good work space
When you decide to work at home, it's important to create a good work space. Make sure that this place is quiet, organized and without any other distraction. Furthermore say to the people surrounded by you, that you don't want to be interrupted by them. If you're easily distracted by your surrounding, you can study in a public space. An example is to study at a university library. All students are doing their own thing and can be a kind of social control.
Block certain internet sites
Internet is a huge distraction, especially with taking online courses. Social Media, buying online clothes or playing games. Before you know, you are a half an hour further with just playing an online game. To prevent this, you can block certain internet sites. There are different applications around the internet that block sites. It blocks the site for the desired time. Now you can concentrate without being distracted by certain internet sites.
Stay motivated
Reward yourself for accomplishing your goals. For example, when you followed the whole schedule for one day, you get to watch television for two hours. So stay positive and keep your head up.
Read more about our online course builder or about the advantages and disadvantages of online courses.
Useful resources
Dig deeper
To quote Johan Cruijff, one of the greatest football players ever: "elk voordeel heb zijn nadeel", Dutch for "Every advantage has a disadvantage". This also...