Easy test maker
Why is our tool the best exam builder on the market? Well, we are Easy LMS, so the name says it all 😊 Creating an exam with our software is an intuitive, seamless experience. Why?
You don't need to download anything to your computer
Our easy test maker is cloud-based, which means you don't have to download anything to your computer, and it doesn't have to be a special, expensive computer. A laptop or even a mobile device connected to the Internet will do the trick.
There's no need to be a geek or a techie to use it
Nope, there's no need to be a techie to start creating awesome courses and exams. Our developers do all the hard work behind-the-scenes so you can create your exam with simple steps, with a very intuitive, user-friendly (and beautiful) interface. Even creating and issuing certificates for those who pass your exams is much easier with our tool.
Comprehensible workflow
We divided the exam process into 3 comprehensible steps: Create, Share & Analyze so the workflow is easy to visualize and go through when creating your exam: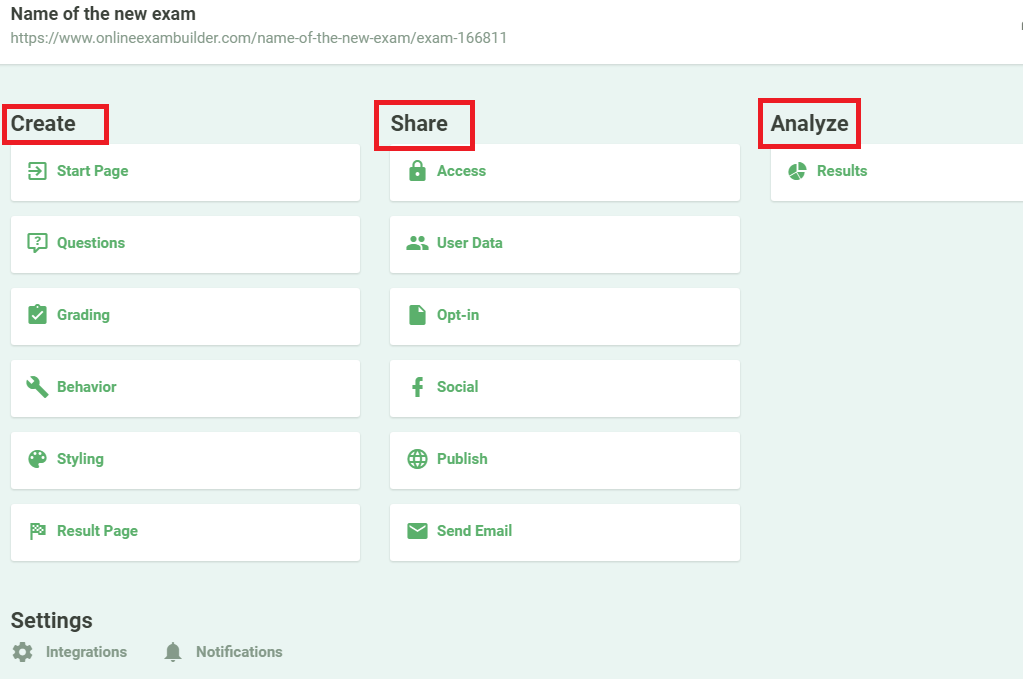 Regularly updated Help Center
Our Help Center is separated in sections (or folders) with articles explaining how to use our tool, videos, FAQs, special plans and features, and so on. We update it regularly to make sure all the information you're getting is correct and fresh 😃
New features
Our exam builder is already awesome, but we also know it's a work in progress. This means, we are always adding new features to make the user experience even better! And, if you have some ideas, feel free to share them with us!
Support Owls always by your side
We have an online chat feature run by Intercom, through which you can get in touch with us directly, in case you need help: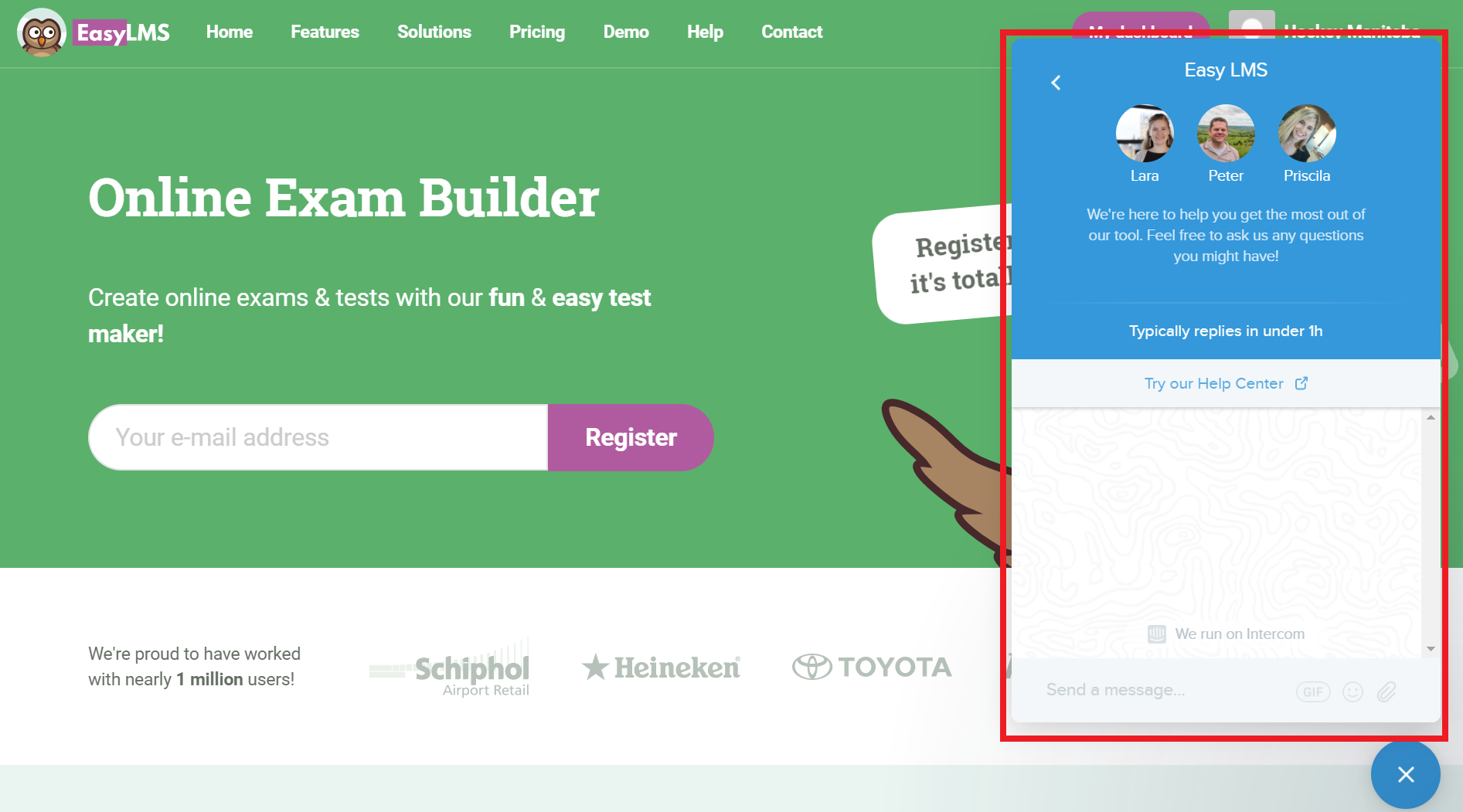 Also, we send regular messages on how to use each section of our tool, new features, and everything else you need to know about our product.
Ready to get started?
As you could see, there are many advantages to using our tool. So, join the club and start using our easy test maker now! You can do a 7-day free trial of any of these plans with us if you want to see for yourself how this amazing test maker works.
More articles that might interest you