Create online tests for students and schools
Ok! You have a group of students and you want to know how to create an online test? Don't look any further. You're in the right place. With our online examination software you can create online tests in no time.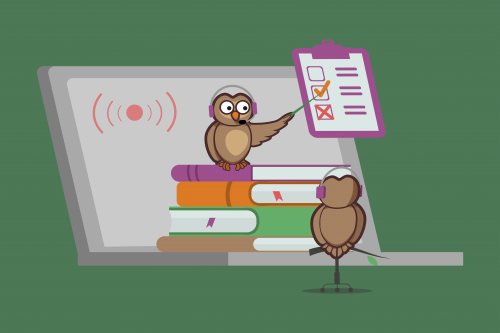 Easy of use
You probably have a lot of things on your mind. And you don't want to waste to much time an administration and examination. Our exam software for schools comes to the rescue. It's designed for ease of use. So you can focus on teaching. The only thing you need to use our online exam tool is internet connection. Read more about our 'software requirements'.
Question types and settings
We offer a lot of question types and a wide range of settings to accommodate every use case.
Multiple choice text questions
Multiple choice image questions
Free text questions
Fill in the blank questions
Video questions
Audio questions
With our settings you can manage how many tries your students have. If they get feedback after each question, at the end of the test or none at all. To name a few. Create a free trial and have a look for yourselves.
Automatic grading
Let our system do the heavy lifting and take advantage of the automatic grading. Set the pass/fail level of you exam and let your students know if they passed your test. All completely automated.
Results & Stats
See the results of your students on an individual level. Download the details to excel for further analysis. Or dive in to the stats on question level to learn which part of the exam was easy for your students and which was difficult. And adapt your course material.
More articles that might interest you